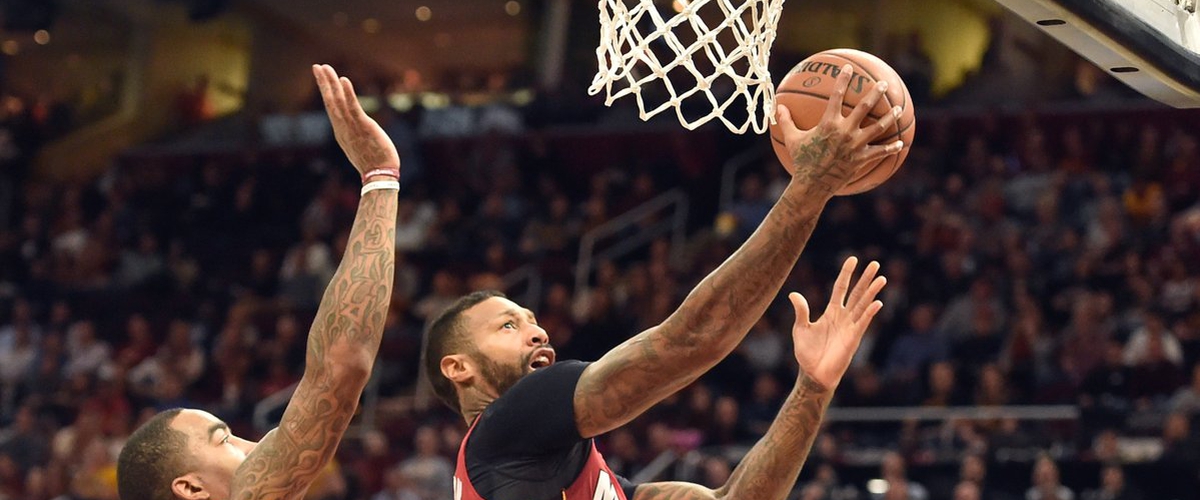 -The final score didn't tell the whole story night.
-For most of the game, Miami looked like a team coming off a back to back instead of Cleveland. Cleveland was outworking the Heat on both ends. Which cannot happen.
-Dion Waiters and James Johnson tried to keep the game close in the first half. Both players scored in double digits.
-It was an off-night for Heat point guard Goran Dragic, who earned player of the week honors the day before. The Heat point guard had just six points, missing all but one of his five shots.
-Kevin Love, who was often forgotten in the Cavs finals run, was unstoppable tonight. He scored 32 points in the first half, 22 of them coming from the first period. Love finished with 38 points in 26 minutes of action.
-Unlike Friday's game against Minnesota, the Heat couldn't start Winslow on Kevin Love like they did against Towns. Winslow had to start on Lebron James leaving Whiteside to guard Love on the perimeter.
-LeBron James night ended in the third period after being ejected for arguing with a ref. It was James' first ejection of his NBA career.
-A Bam sighting. With Kelly Olynyk and Whiteside in foul trouble, Sportstra inserted the rookie big man into the game in the first quarter. Bam played solid minutes making all seven of his shots and finishing with six rebounds to go along with his career high. He even held his own on one play against Lebron James by forcing him into a tough shot.