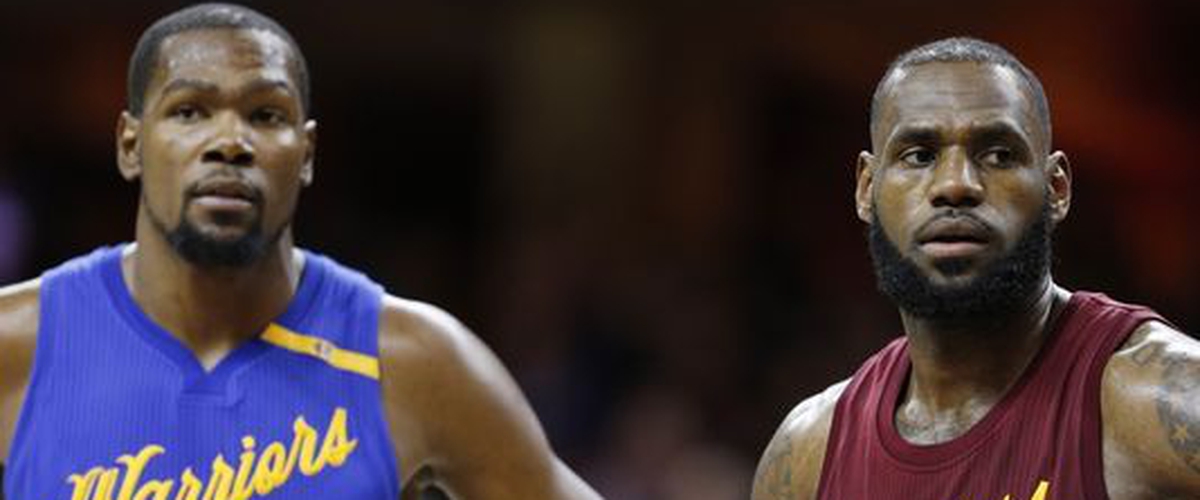 The Christmas game holds a special place in the hearts of NBA fans. Not only does it mark the beginning of the true competition (with many believing that the games before this point being fairly meaningless), it also always brings one of the most anticipated matchups in the game. This year, of the 3 games to be played on Christmas Day, none is more interesting that Finals rematch between the Golden State Warriors and Cleveland Cavaliers.
Since 2015, the two teams have met in every Finals, with Golden State coming away the victor in 2015 and 2017. Their sole series defeat was a blessing in disguise, allowing megastar Kevin Durant to bring his talents to the Bay area. That defeat in 2016 also marked the day Lebron finally kept his promise to bring a championship to Cleveland, unseen in decades not only in the NBA, but across all major American sports leagues.
With so much history, what are 3 things that fans should be looking for in this match?
How Does Golden State Look Without Steph Curry?
As of the writing of this piece, Golden State is on a 9-game winning streak despite Curry having missed the past 5 games. Can Golden State continue their dominance when facing their rivals from the Eastern Conference?
Honestly, the Cavs look good this season even after losing Irving to the whole offseason situation. Lebron is simply playing out of this world, reaching peaks unseen since his first stint with the Cavaliers. But yet, they are going to be facing a Warriors team that steamrolled them this past Finals. Simply put, I cannot imagine Durant letting Lebron upstage him on the biggest stage.
Does Cleveland Have a Chance Against Depleted Warrior-team?
There is no way to put this lightly – the Warriors DESTROYED the Cavaliers during the 2017 finals. But now, one year removed, the Cavaliers look different. They look GOOD.
Dwayne Wade seems revived now that he's joined the Cavaliers and is perhaps looking to add a new award to his case already-full trophy case – 6th Man of the Year. Albeit undersized, with reports that he is 6'8 instead of 6'10, Kevin Love is quietly dominating in his new role as the Cavs' center. Can this small-ball success continue?
There is no better test than facing off the team anchored by Draymond Green's defense. As a small-ball defensive maestro, this is the one test the Cavaliers have to past for them to be taken lightly. So will the Cavs win with their new small-ball approach? Max Kellerman and Stephen A. Smith definitely think so (as you can see from the video embed). Personally, I am not sure they can win against the Warriors sans Curry.
Would Isaiah Thomas Play?
It would seem like it's a simple yes or no, and reports remain contradictory and unconfirmed. It would seem unlikely that IT would face off against the defending champions a mere 24-hours after his first full practice. But hey, its Christmas! As fans, we all want a Christmas miracle!
It should be one heck of a game, come Wednesday evening. Fans in the US should check out ABC's live broadcast at 12:00pm PT; fans outside North America may want to consider a service like ExpressVPN to bypass geographical restrictions.